Kayunga LCV by-election: These are NUP's independently tallied results
By Marvin Ocol
The National Unity Platform (NUP) has released own tallied results for yesterday's Kayunga LC5 by-election.
According to this result, NUP's Nakwedde Harriet Kafeero polled 35212 votes while NRM's Andrew Muwonge (in featured photo) garnered 20661 votes.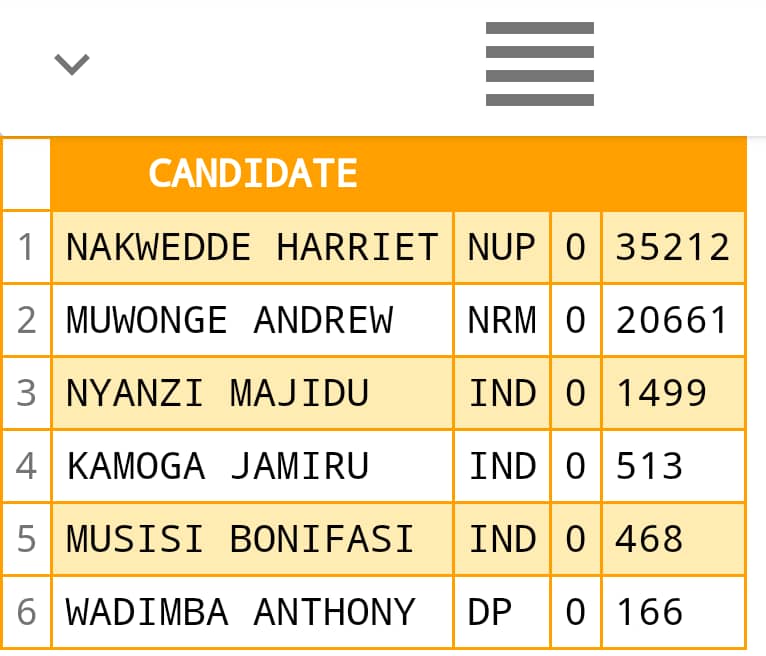 NUP's results are however contrary to that released this morning by Jennifer Kyobutungi, the Returning Officer for Kayunga.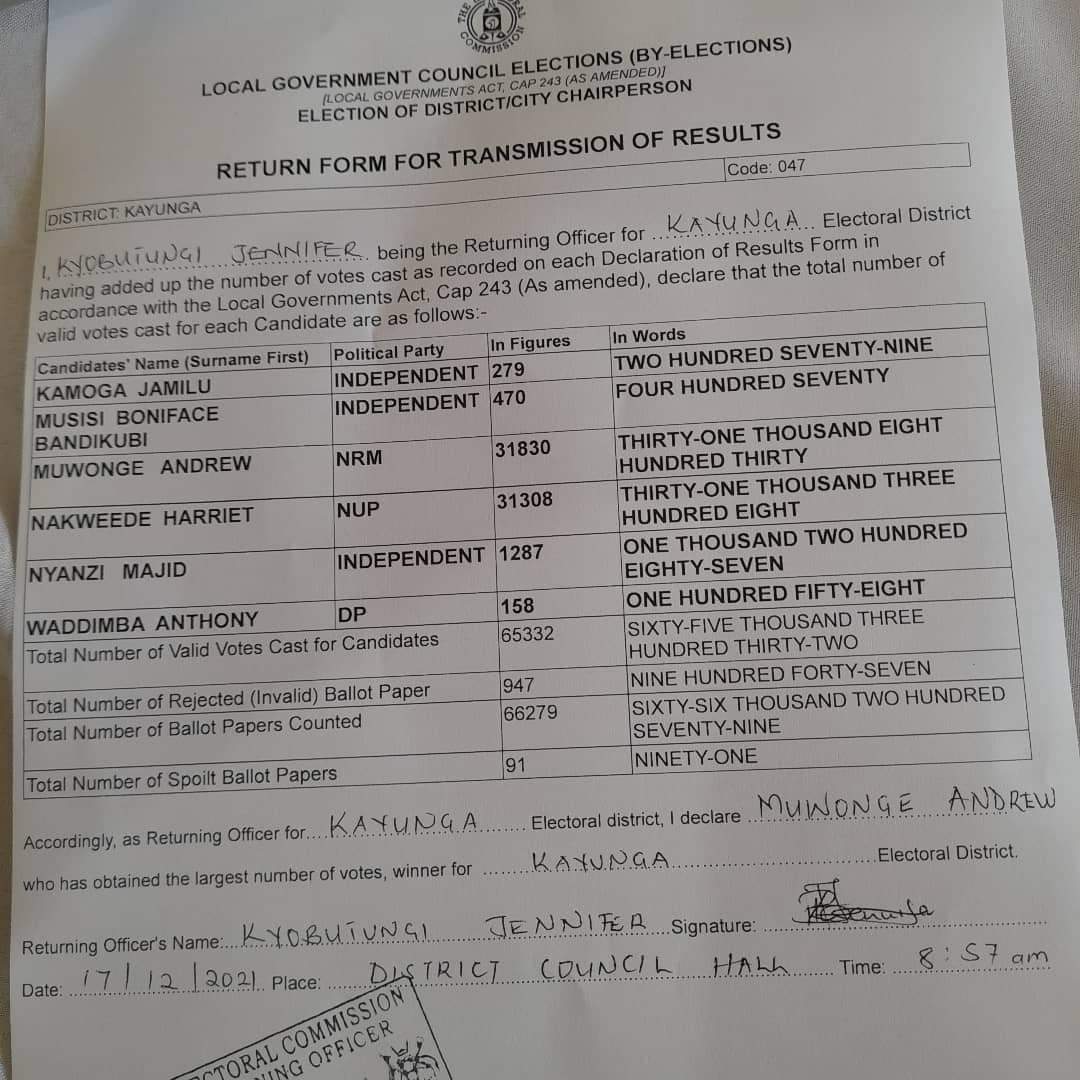 Earlier, Kyobutungi declared Muwonge Kayunga LC5 Chairperson elect.