Juliet Kasisa Abwooli, a KIU finalist venturing in rabbit rearing
Juliet Kasisa Abwooli, is a finalist student of Social Work and Social Administration at Kampala International University (KIU). Given the ability to lead, she was voted to lead KIU Tooro Students Association (KIUTSA) as President.
But after completing her last paper, Kasisa is not considering job hunting as yet.
Instead, she has opted to restock her rabbit farm.
"I finished my final exams, now I am ready to face the world. As far as I know, the world is not a good place for cowards and the lazy especially these days," Kasisa tells KIU blog, "I started a small project of rearing rabbits from which I hope to earn a living as I wait for graduation."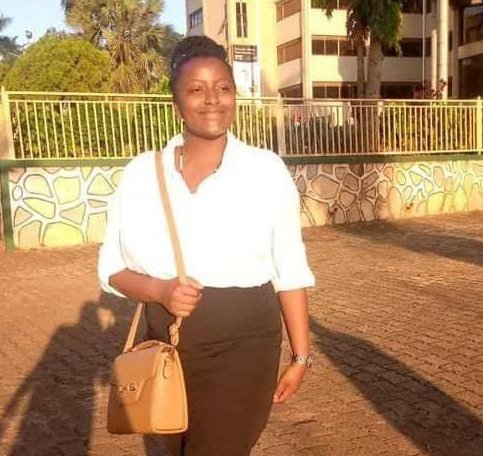 Kasisa started with two female rabbits which multiplied to 15 in 10 months. She is looking at advancing her farm to cater for close to 50 animals in 2022.
She says that keeping rabbits is not a hard enterprise for it requires less capital to start and that looking after the animals only requires better sanitation and good supply of vegetables and other foods.
"Rabbits are easy to maintain especially in terms of feeding. They feed on greens close to 95% of their time," Kasisa says.
When mature, Kasisa sells a local breed rabbit at Shs 20,000; a Cross breed at Shs 60,000 and an exotic rabbit at Shs 100,000.
Challenges
Kasisa is struggling with the challenge of hostile predators which have so far proved the leading hindrance to the development of her project.
"This is the greatest challenge to my progress. For example seven out of the fifteen rabbits were eaten by wild dogs and cats by the 10th month," she notes.
Kasisa appreciates Tooro Students Association for being supportive towards her rabbit project.
"I appreciate my team their endless support, cooperation and hardwork towards the association and my project despite all the inconveniences caused by COVID-19," she says.