3 Ugandans under 40 named among top 40 outstanding Africans
By Marvin Ocol
Opposition politician, Robert Kyagulanyi alias Bobi Wine and Humphrey Nabimanya, the Chief Executive Officer, Reach a Hand, have been nominated on the list of 40 under 40 outstanding individuals in Africa. Bobi Wine is the Principal of the National Unity Platform (NUP), an opposition political party while Nabimanya's Reach a Hand is impacting the lives of young people. The duo make the three Ugandans nominated for this year's award.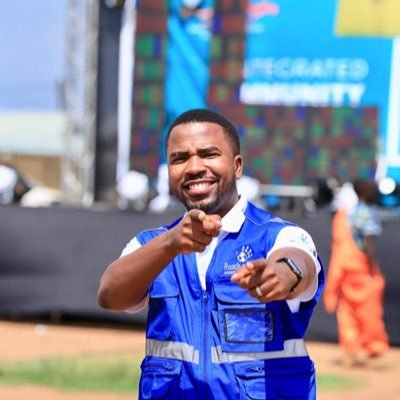 This after their successful nominations between 01.11.2021 and 31.12.2021. The list was published shortly before 2022.
By the publication of the list, the nominees are now open to being voted for. Voting starts 11.01.2022.
To vote, click here: https://fortyunder40africa.com/vote/  
ABOUT 40/40
The Forty under 40 Africa Award is to identify, honour and celebrate a cross-section of the continents most influential and accomplished young business leaders under the age forty from a wide range of industries we cover, who are committed to business growth, professional excellence and community service and have risen up the ranks of their companies or industries at a relatively young age as result of this.
We believe that in putting the spotlight on these young achievers it will not only celebrate them but also build a strong platform for them by giving a voice and opportunities to the next generation of industry pacesetters whiles building a positive attitude in our youth to strive for excellence at a tender age.
Year after year, we have seen outstanding individuals of trailblazers strive hard with dedication and perseverance by overcoming challenges and economic instability. These are the people we want to award.
Our Jury is seeking outstanding entrepreneurs, executives, managers and professionals in the public and private and non-profit sectors and will recognise attributes such as achievements in business, experience and innovation, vision, leadership and community involvement.
Our categories cover a wide range of all the various sectors you can think of, ranging from banking and finance, energy, family business, agriculture, theatre and arts, journalism, fashion, law, sports, event management, health, technology and innovation amongst others.
PURPOSE
To recognise and celebrate emerging leaders under the age of 40 who demonstrate or impact personally and/ or professionally through their exceptional leadership.
To identify projects and individual achievements that have enabled young achievers to set them apart from their competitors and have produced clear and compelling value, return on investment, and other relevant results.
To encourage our upcoming youth that excellence and success can be achieved at a very tender age.
To help shape the narrative on Africa by highlighting the best stories of positive change from young change makers in the various fields of endeavor.
ELIGIBILITY REQUIREMENT
Nominees must be a citizen of any of the 55 African nations, living on the continent or in the Diaspora.
Must be nominated by someone else other than the proposed award recipient
Nominees with repeat submissions will have no advantage over those with one nomination. The selection process is not swayed by the number of nominations an individual receives.
Nominations cannot be anonymous and letters of recommendation, Social Security, and Company Tax Documents are required.
Nominee must still be under the age of 40 or 40 in the year of the event.
Nominee must be an Entrepreneur, Shareholder, Founder, or Co-Founder of a company