Dr. Baterana interdicted, passport seized
By Davis Mugabi
The embattled Executive Director of Mulago hospital has been interdcited.
Dr. Baterana Byarugaba's interdiction followed his arrested early this week over fraud.
He has been notified over his interdiction by Health Ministry Permanent Secretary, Dr. Diana Atwine.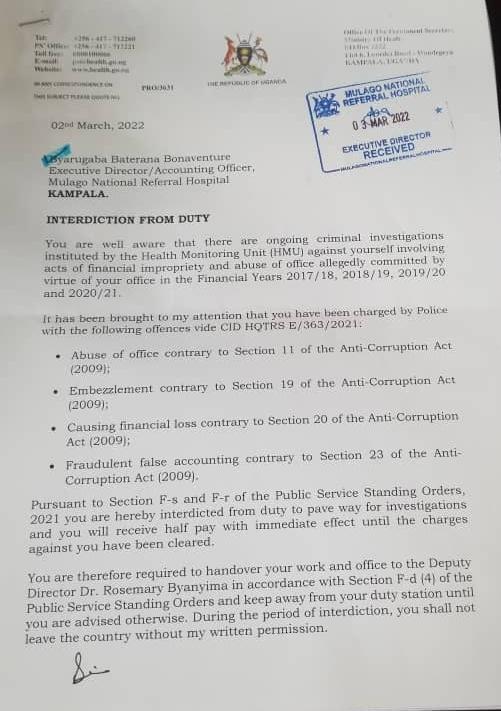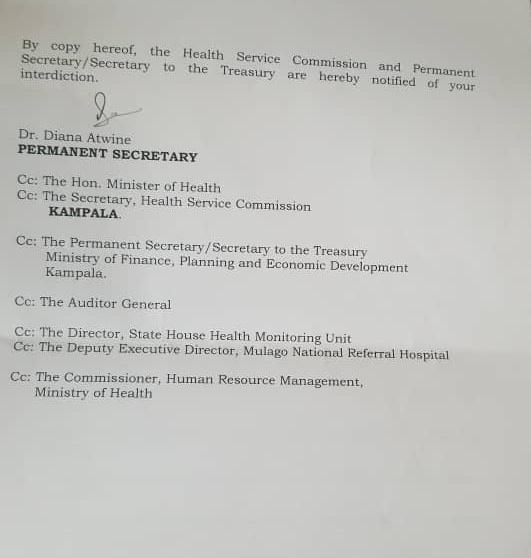 Kampala Gazette understands that Baterana has been granted bond by Jinja Road Police Station.
However, his passport has been seized.