State House, Nakasero: Museveni furious as Parliament spends Shs 20 billion per year in rent alone
By Davis Mugabi
President Yoweri Museveni this evening met the Parliamentary Commission (minus Zaake Francis, Mityana) at State Lodge Nakasero.
According to sources, the President talked about cost-cutting among other things.
"The President was specifically unhappy that Parliament spends Shs20b per year in rent alone! He told them to find ways of ending such," a source privy to details of the meeting said.
In a tweet, the President confirmed the meeting.
"I met the members of the Parliamentary Commission led by the Speaker of Parliament and her Deputy. I called upon them to give priority to issues affecting our people. This country does not belong to us (leaders) but to Ugandans. I am glad that this parliament has moved well," the President tweeted.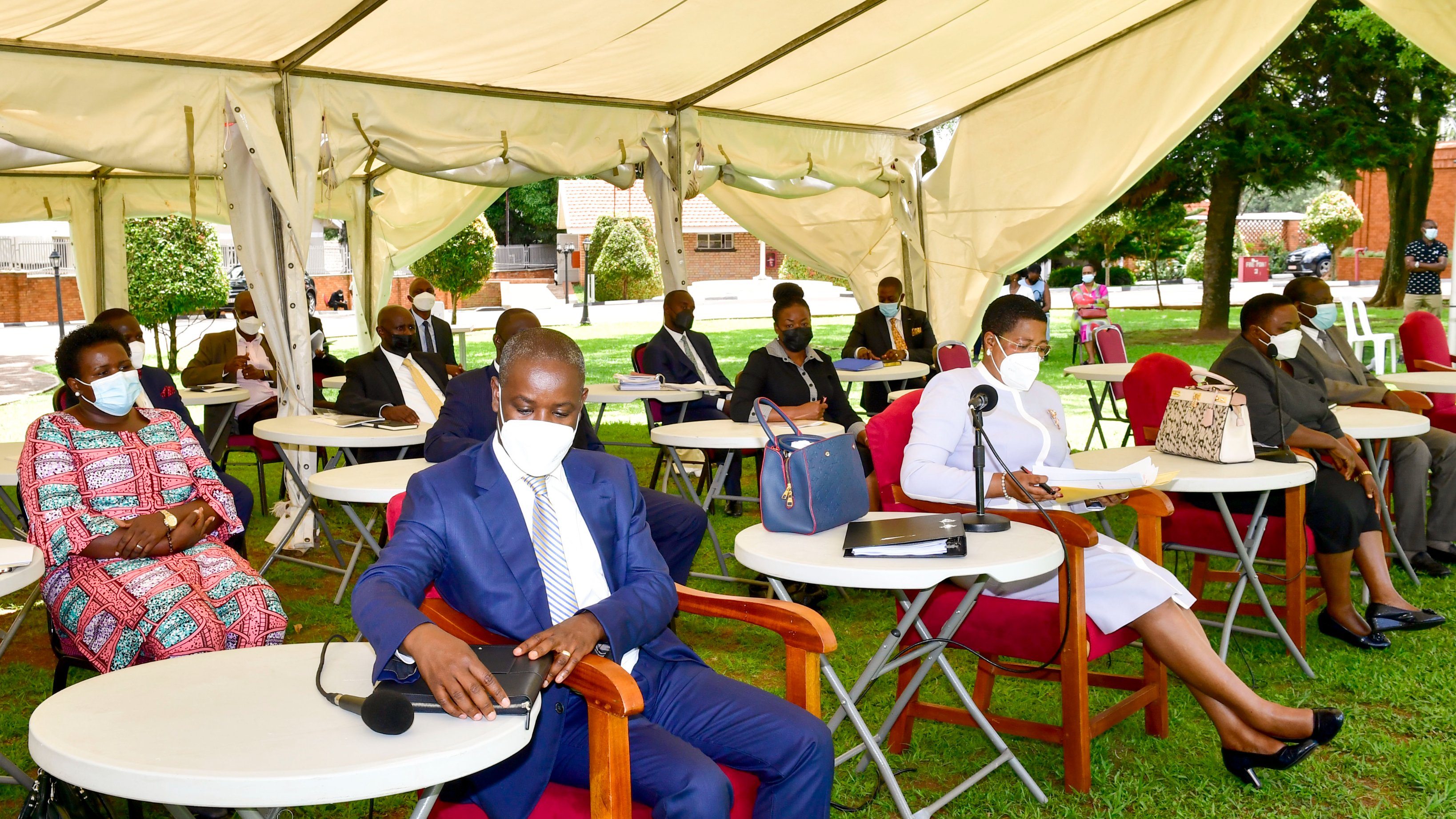 The President warned thus: "However, I would like to warn them against misusing budgets. Committees should be funded but in small numbers. The issue of increasing salaries for parliament staff should wait. All others (teachers, army, medical workers) are getting low salaries, handle their welfare first."